RESEARCH TO POLICY

Interview with Amy Finkelstein
On health care spending, randomized trials, and efficient care delivery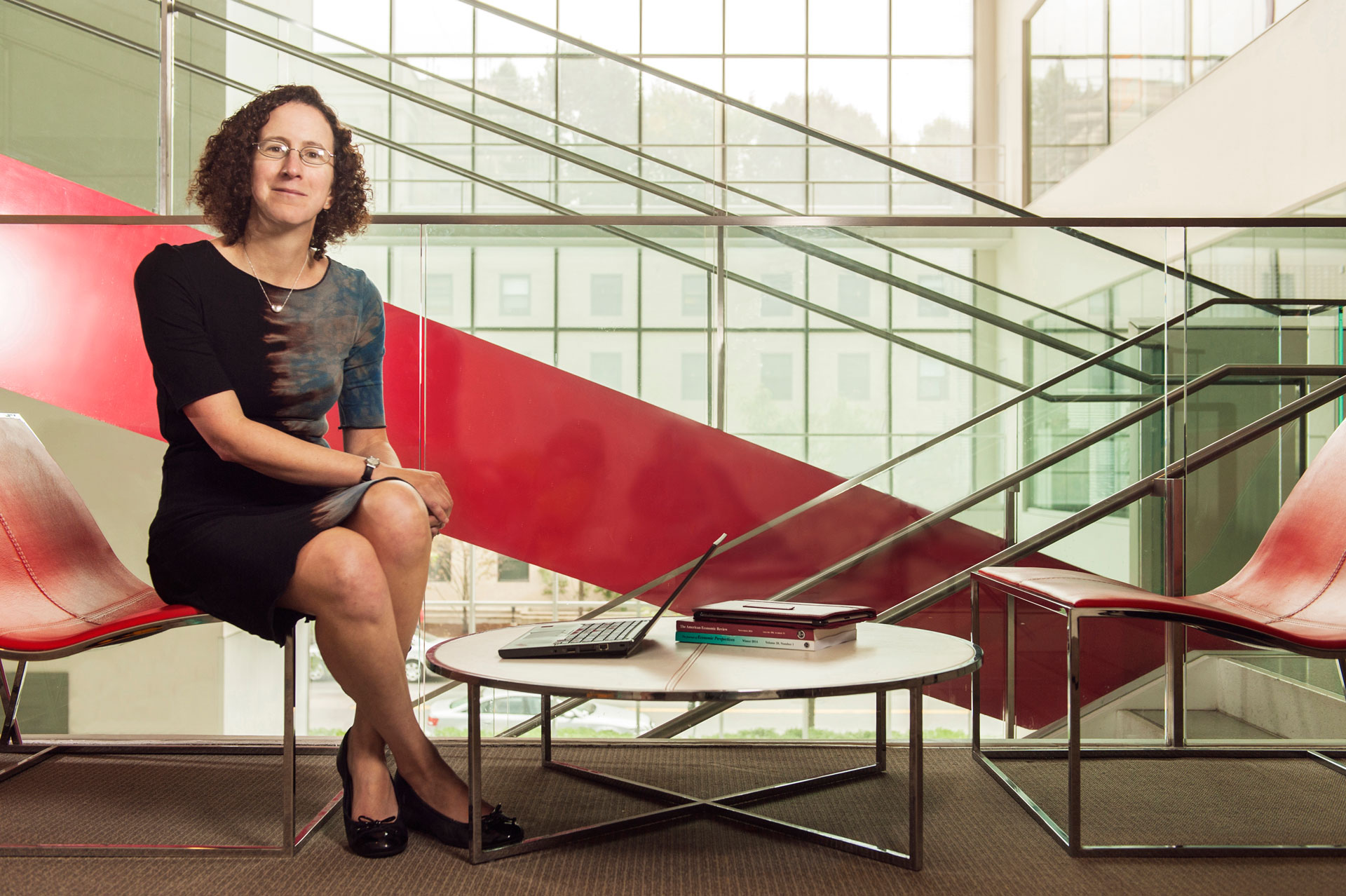 "Amy Finkelstein's gift for combining data and theory has revealed subtleties of economic behavior that long eluded the profession. And she's applied this talent to improve understanding and policy in health insurance—one of the most complex, expensive and contentious areas of public discourse."

—Douglas Clement, editor of The Region 
---
Research and Perspectives for the Pandemic
Main Page | Healthcare
---

Standard economic theory long predicted that people with more insurance coverage will make more insurance claims. Standard theory also said that markets for both annuities and long-term care insurance should be large and robust. Conventional wisdom held as well that geographic variation in U.S. health care spending was due mostly to supply-side factors—doctors' practices, technology, hospital management—not patient demand.
Not one of these "truths" is valid. But only after MIT economist Amy Finkelstein analyzed their empirical realities and theoretical flaws did economists understand why. Her gift for combining data and theory has revealed subtleties of economic behavior that long eluded the profession. And she's applied this talent to improve understanding and policy in health insurance—one of the most complex, expensive and contentious areas of public discourse.
Her contributions have been widely recognized. Calling her "the leading scholar in Health Economics and one of the most accomplished applied micro-economists of her generation," the American Economic Association honored her in 2012 with the John Bates Clark Medal, given to the leading American economist under 40. She received a similar award last year from the American Society of Health Economists. In 2008, she received the Elaine Bennett Prize for outstanding economic research by a woman at the beginning of her career. She's been honored was well by the Sloan Foundation, the Econometric Society and the American Academy of Arts and Sciences.
While insurance, especially health insurance, has been her nearly exclusive research target, Finkelstein's energy is now turning to health care delivery—its efficiency, organization and design. "How do we design health care systems to efficiently deliver the care we think should be delivered?" she asks in the following interview. "There's a lot we don't yet know about how to best design these systems, [making] it an extremely fun and exciting area." That passionate curiosity is at the core of her research, powering an intellect that promises new truths for economics, health care, policy and the public.

Read the interview at the Federal Reserve Bank of Minneapolis website

Amy Finkelstein webpage at MIT
 
Photocredit: Peter Tenzer